Interview with Kayla Monville
Everyone has that childhood dream of being a certain someone when they grow up or accomplishing a certain goal, right? But how many people actually follow through with those dreams? Where's the 'I want to win a nobel peace prize' people out there?! My dream was always to write a book, and coincidentally enough, the woman I'm showcasing today just happened to self-publish her own children's book earlier this year. Kayla Monville is a wife, mother, teacher, and now, first-time author, and she was kind enough to share her experience with us.
Thanks for joining us, Kayla! Tell me how you got started with your book. Did you always want to be a writer?
"Writing a children's book was one of my lifelong dreams I had as a teenager," said Kayla. "As the story goes, though, life got in the way and I was always too busy to pursue that dream until early last year. I decided the first step in making this dream a reality was to simply start writing things down. As life events happened, I wrote them down."
"Then the pandemic happened. Life stopped. It was as if someone shook the snow globe we were living in."
Kayla began juggling her job as a full time virtual teacher along with her full time job as a mother of two autistic children that needed a lot of one-on-one academic attention. On top of everything else, she noticed early on that her children were showing signs of depression and developmental regression, most-likely because they weren't socializing with other children or their teachers and therapists. She tasked her husband to build a playground in their backyard and they went to work designing family outdoor games. This new outlet gave her children the positivity boost they needed and it gave Kayla the opportunity to write about it – for a purpose.
"The pandemic actually fueled my fire to just go for it," said Kayla.
That's really awesome! Tell us about the book.
"I have two beautiful and perfect children that are on the Autism Spectrum. As a parent and a teacher, the love I have for my children, coupled with my love for special education, drove me to write a book that relates to those things that are so personal to me. The book is titled, 'Rock With Me', and it is an I love you book that normalizes autism characteristics and promotes inclusion and understanding. I think it touches the hearts of parents that have children with disabilities that a typical I love you book couldn't do. This book reminds us that we all have a special gift and we should celebrate the differences that make us unique!"
Passion is a magnificent combination of emotion, spirit, and attitude, which Kayla definitely exemplified in reaching her goal as a self-published author. The key to reaching your end goal for anything is to understand what makes you tick, what motivates you, where you get your energy, and how you perceive the world. Understanding this about yourself helps you connect to your project and really go after it.
It sounds like you had a lot of passion for the subject matter. Did that help you do it so quickly?
"I'm not going to lie, there were many times I geeked-out thinking, 'yes! I am doing this!' But, I also had a lot of moments that were filled with negativity. I thought to myself, 'what am I doing? I don't have the time for this, or the money.'," she said.
Kayla went on to explain that there was a huge learning curve to being an author. Yes, the words came easy to her, but she spent countless hours learning and reading about self-publishing so that she could publish her book and not lose a ton of money on the venture. She joined online communities built for authors and found mentors to help her through some of her concerns.
"I've had the desire to write an autism-inspired book for a year and a half. Once COVID hit, and I saw how frustrated my kids got being cooped up, I finally took it seriously and put my pen to paper. Then, I had to get the copyrights, find an illustrator, and figure out where I was going to get the money to pay for it all. I put together a successfully funded kickstarter in order to actually print the book. The books are set to arrive later this month, or early next month. My goal is to have all of the pre-orders mailed out prior to Thanksgiving and continue to sell them with a big push for Christmas. My next big marketing strategy is to reach out to local bookstores and craft shows. I am also hopeful I'll be able to reach out to therapy centers and mental health facilities where autism evaluations take place. I am very passionate about the subject matter and I would love to see my book be sent home with every family that receives an autism diagnosis."
How was the process of writing a book in between your career and family duties? How did you keep track of everything?
"I learned very quickly that it was critical to stay organized. I had an excel sheet for everything. I was able to read some articles or do some research while my kids were sitting next to me at the table working on their own school assignments, but I did a majority of my research while they were sleeping. I had to wait until our school year was over and I had more time on my hands before I could really dive into learning the entrepreneurial side of things," she said.
"I don't know if I could have gotten it done as quickly as I did this year if I wasn't a teacher with a summer vacation. It's kind of a struggle now that I'm back to work. I need to be marketing the book in my free time as much as possible."
I give her mad props for being honest about how hard it can be. It's important to be honest about your situation and set small, achievable goals depending on your workload. Your success isn't measured by strength or speed, It's measured by the discipline to overcome the things you once couldn't.
Was there someone supporting you through the process?
"I couldn't have done all of this without my husband's encouragement. He helped me squash my negative thoughts and he wouldn't let me give up. He was great about reminding me of why I was doing this in the first place."
Relationship partners play an important role in helping or hindering our progress toward our goals. You can accomplish amazing things when the support is there. If you aren't married, you can still find support in a colleague at work, a friend, or a mentor in the industry you're trying to pursue.
What I'm getting at is you shouldn't be afraid to ask for support when you're going after your goals. It is a critical part of the foundation to success!
What outside resources were helpful for you?
"I joined several author groups on Facebook that were actually run by successful authors. My favorite one in particular was run by authors Jay Miletsky and Diane Alber Mendell. It was so enlightening to read everyone's opinions on what works and what doesn't work. Jay also offered webinars, which I watched when the subject matter really appealed to me and I had the time."
Kayla went on to tell me that she had a lot of online mentors she turned to throughout the process including three successful women authors, Melanie Hawkins, Stacy Schoppenhorst Bauer, and Nikki Filippone.
How has your experience in becoming a self-published author been different from what you expected?
"I learned it takes A LOT of discipline to write a book. It's easy to have the dream…the follow through is where the work comes in. I would compare it to learning a new language. You HAVE to immerse yourself in it to completely master it," said Kayla.
"The next time I write a book, I'll be better prepared to handle the business side of things. I'll have a game plan written out and then I can take my time writing the content without feeling anxious about the rest of the process."
Has it been worth it?
"It has taken much more work, time, and money to self-publish a book than I expected, but it has been SO worth it. I am SO proud of what I've accomplished so far and I honestly can't wait to continue writing autism-inspired resources for parents with children that have autism."
What advice would you give to somebody else who wanted to start a similar business? Anything you recommend NOT doing?
"Be patient with yourself and don't be afraid to ask questions. There are so many resources and great people you can meet online that have already done what you're hoping to do.
Also, use your resources. Unfortunately, I did not have a 'friend that knows a friend' or a 'former classmate working at a publishing firm' that could open doors for me, BUT I do have friends that have been able to help me create a logo, build a website, and proofread my blog posts.
Finally, don't forget to enjoy the creative process and above all, have fun!"
How can people learn more about your book or make a purchase?
"You can find information about my book and other autism related resources on my Facebook page, Autism Inspired Resources, or you can follow our family's journey on Instagram. Our website is still under construction, but if you'd like to purchase your own copy of 'Rock With Me' you can email me at reasofsteele@gmail.com."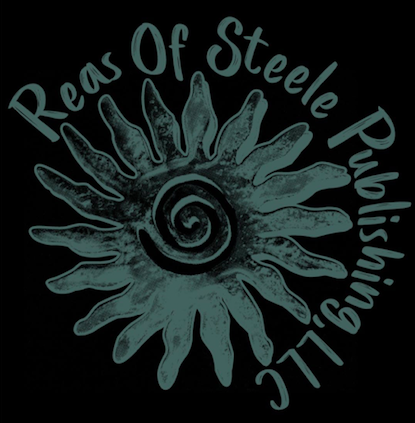 What's your perspective on this interview? Has reading it inspired you to do something you've always dreamed of? Tell us in the comments or share your thoughts on The Resilient Women Rise Facebook page!